I know everyone else keeps saying it, but we are just days away from this summer's fair and I am SO excited!
We're happy to welcome back a favorite vendor Survive Designs, who is teaming up to share a booth with a brand new to us vendor, South Industry!  If you check out both of their sites, it is pretty easy to see why they fit together so well…they are both crafters with a conscience.
Survive Design was born in Brooklyn with the belief that fashion can do better. They aspire to offer creative and functional products that are as much about fashion and design as they are about the environment. All products are developed with the future in mind.
I've got a few bags from Survive Designs, and I was thrilled to see that they've introduced a line of messenger bags, as well as two smaller cross-body bags and new designs.  I'm not sure exactly WHICH new bag I'll be taking home, but I will definitely be getting something…
South Industry started as an initiative lead by a Colombian Artist /Textile designer and a Venezuelan Jewelry designer both based in Brooklyn, New York. This project is the effort of a group of artist interested in creating a new line of original and unique products by supporting the indigenous communities in Colombia and the local craftsmen.
You really should check out the South Industry profile to read about how they take such beautiful garments and honor their importance by repurposing them into new accessories.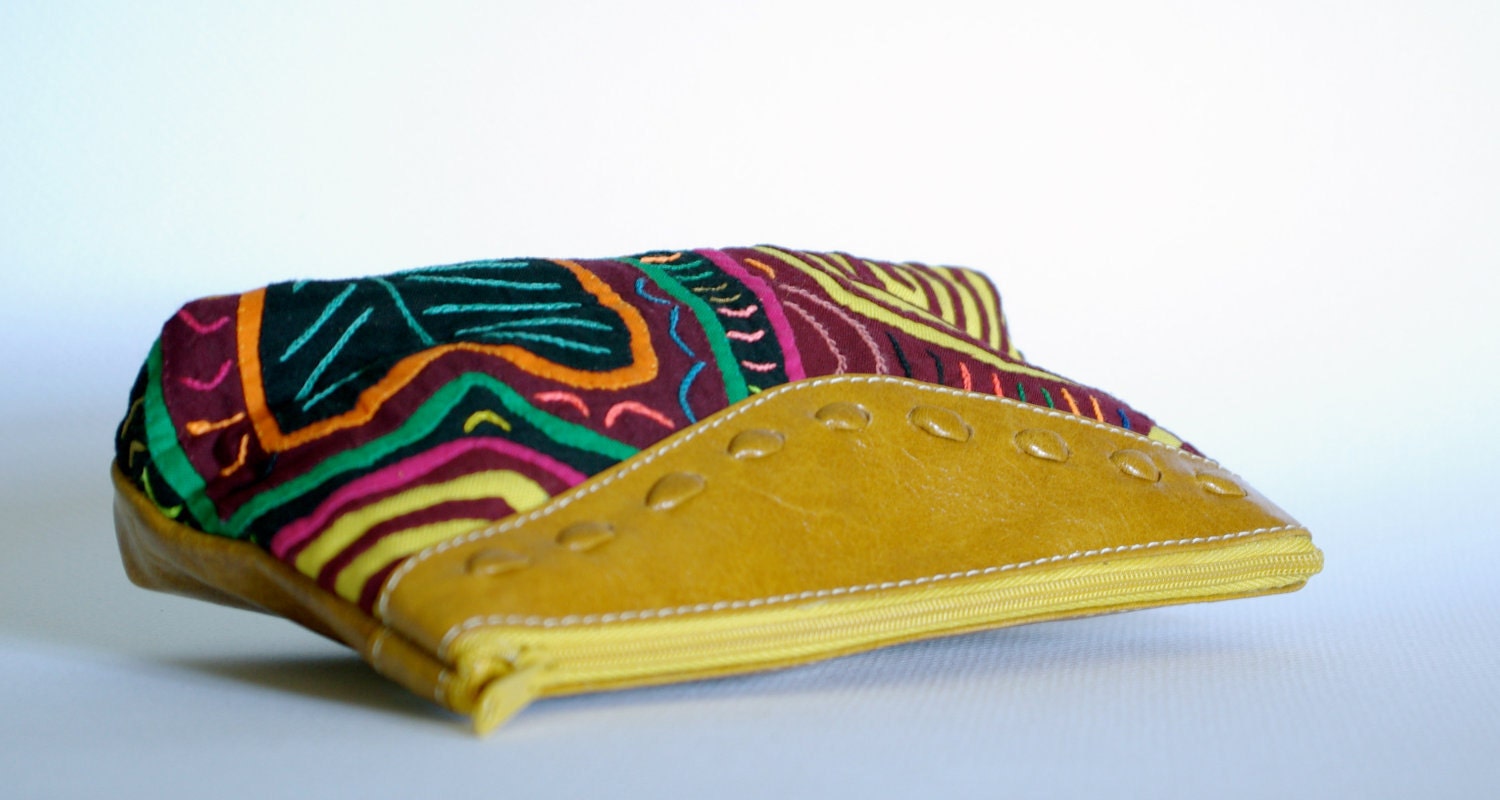 South Industry products really are one of those gifts that you can get for the person that has everything…A completely handmade, one of a kind, functional object that has so much meaning behind it.  Who wouldn't dream of getting that gorgeous cosmetic bag?